Coaching Approach
Lawrence focuses on unlocking leadership potential so that individuals and teams achieve top-level performance.  He approaches every coaching engagement with a fresh eye and helps clients make successful transitions to positions of greater responsibility.  He collaborates with executives from mid-level to C-suite to create individual, customized programs to bring out their best.
With Lawrence's guidance, clients imagine ideal future outcomes; identify personal strengths and a values-based purpose; create an action plan and follow through to empowering results.  He is especially skilled at helping clients elevate their leadership by enhancing executive presence and strengthening their communication and interpersonal skills for greater influence.
Lawrence genuinely cares for his clients who experience his steady support and invitations to stretch beyond their comfort zones for greater professional achievement and personal fulfillment.
Examples of Recent Coaching Assignments
C-Suite of a Financial Services firm – Coached this leader, who was perceived as being emotionally detached, to complement his exceptionally strong analytical skills with more emphasis on his latent soft skills.

Managing Director at a Global Insurance company – Coached this under-appreciated senior leader to navigate a complex matrixed management and advocate for himself to be appropriately recognized for his superior performance.

C-Suite of $2 Billion Logistics company – Coached this recently promoted leader facing a hostile environment to build self-confidence and develop an internal network of key relationships for greater influence and impact.

Senior Manager at a Multi-National Electronics firm – Coached this high potential to build a more engaged and cohesive team. Too focused on himself and managing up, he shifted his emphasis to his team, resulting in better morale and discretionary effort from the team plus a promotion for him to Vice President.

Senior Female Manager at Global Engineering consultancy – Coached this engineer to soften her leadership style to build more engagement on her team through increased delegation and managing with empathy.
Personal
Lawrence graduated cum laude from Duke University with a major in public policy, concentrating in communications. He enjoys reading, movies, tennis and golf. He lives in Chicago with his wife, an orange cat and a black Labrador.
Personal Philosophy
True leadership is about change – either noticeably adapting what already exists or transforming it into something new. Management is about making sure the trains run on time and leadership is about new technologies and new routes to forge a new path.
My number one rule for myself is to show up – first and foremost physically and also mentally and emotionally. I'm consistent and reliable. You can count on me.
I believe in emphasizing strengths to leverage potential and identifying core values that define a steady purpose; that we magnify what we give energy to; that change is an inside-out process and that we have the power within ourselves to change our lives and the world around us.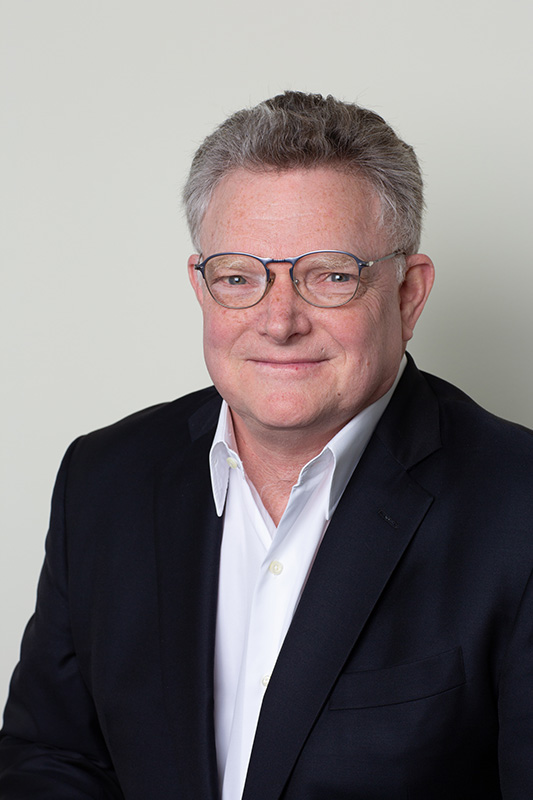 Business Experience
Prior to becoming a certified coach, Lawrence had more than two decades of experience working in sales and marketing that included management roles with P&L responsibility ranging from large companies such as Time Warner, Ziff Davis and the Economist Group to smaller and more entrepreneurial dot-com startups.
Community Involvement
Lawrence has been an active volunteer in the Chicago community. He is currently a District Director on the State Council of Illinois SHRM. Most recently, he was a board member and communications committee chair with the Northern Illinois Employee Assistance Professionals Association. At the Executive Service Corps of Chicago, he was the Coach Practice Leader for five years as well as a strategic planning consultant, trainer, and workshop facilitator.
Previous volunteer roles have included: board member and marketing committee chairman for Chicago SHRM; VP Finance and board member for the International Coach Federation in Chicago; and a volunteer career coach and workshop leader with the Career Transitions Center of Chicago.