You Deserve a Break Today
Dear Springboard:
It's mid-summer and I haven't slowed down even a little.
On Monday mornings, friends at work are coming in full of stories about fun weekends or they're coming back from trips, energized by new experiences. They seem to be in better spirits and get more accomplished after they've been away.
I can't seem to let go. Feels like the more I work, the more I work. I'm stuck in a loop.
Sign me,
Missing Out on Summer Fun
Dear MOoSF:
You know the old saying, "All work and no
play. . ."
It's stressful in today's VUCA (Volatile, Uncertain, Chaotic and Ambiguous) world – but more about that specific issue another time.
Nearly all of my coaching clients report some degree of stress and fatigue. Today's lean management is relentlessly demanding and these leaders don't see much light at the end of the tunnel. That in itself can be discouraging and enervating.
We all need breaks to function at our peak performance, and yes, it can be hard to let go.
In fact, we Americans don't even take advantage of what is due us. A recent study showed that 52% of Americans left at least some vacation unused in 2017, according to the US Travel Association.
My view is that we all deserve time outs and need time that is restorative.
For me, it's getting away so I can visit with old friends, be outside, play tennis and read something fun. The objective is to not think about work for a few days.
On a recent break, I found it hard to let go of being productive and needed to acknowledge that to myself to downshift gears.
If I can make a few suggestions.
Let your time be peaceful and a time to recharge. Avoid making a recreation To Do list that rivals your work lists – unless, of course, days packed with activities is your thing.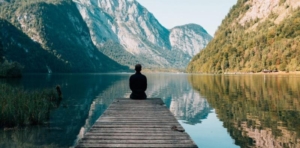 Be flexible. It's great to have some intentions of what you want to do and it's also good to adapt.
I picked an interesting-looking book but reading it felt like an assignment – awfully close to work. So, I started a different book and it was a winner.
Also, being too goal-oriented can go awry. To share one life lesson: many years ago, I realized I often ended vacations with many things I wanted to do not done.
So, I made a list of exactly what I wanted to accomplish on that family vacation. And, I did it all. The result: on the plane coming home, I felt hollow and less fulfilled than ever. I had made it all about me.
With a little reflection I learned that getting all that I thought I wanted wasn't necessarily the answer to feeling happy.
My suggestion: have some things you'd like to do. Leave lots of white space in your plan so you can breathe with ease and also be available to participate with others and say yes to impromptu invitations.
Often, we feel that a period of time has gone too fast. Here's a tip to make it feel longer. Do new things and it will make the time stretch.
Unlike acting out of our daily routines when we're on automatic pilot and time zips by, when we engage with new people, places, and activities it requires that we pay more attention and so the experience feels longer. Ever notice that driving to a new place feels longer than driving home?
So, MOoSF, give yourself permission to let go.
Recharge instead of endure. Give yourself this small gift.
You deserve a break today.
From the Watercooler
springboard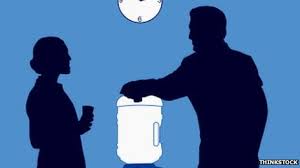 Sometimes I need to let my mind go free-range chicken.